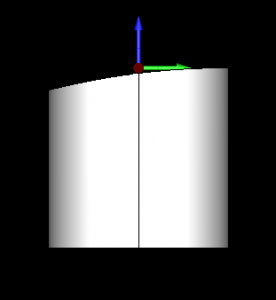 V25 has an awesome new stock wizard that can be used in so many different ways.
Using the solid stock option allows you to display and irregular shape as your stock which can be used for simulation or to be used to define where your advance roughing tool path should cut (3D boundary). In this example we are doing some engraving on an electrode. This image is a side view of the part we want to engrave on.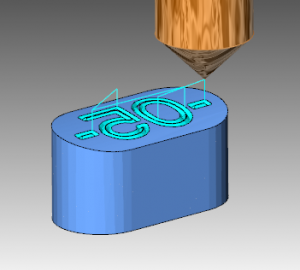 This is a screen shot of the part being cut when using the Solid stock option. You'll also be happy to know you now have an engraving tool type that you can use for the 3D engrave feature (just found this out and I think it's a great addition to the 3D engrave feature)!
This video goes though how to create a solid model from a customer supplied wire frame. Once we have a solid we use it with the stock wizard to simulate the solid as our stock.
To learn more about the stock wizard and machine setup, visit our help file on the subject.