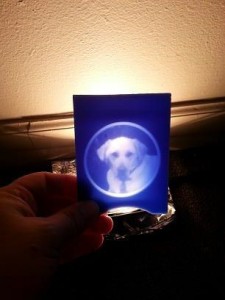 Lithophane, Shadow box, photo carving, and embossing model creation are just some of the types of parts you can make with BobART. Using a color photo, you can create a 3D emboss model based on the "gray scale" the light and dark areas define the ups and downs of the model. Machining this model as a negative and back lighting it is how you create a lithophane.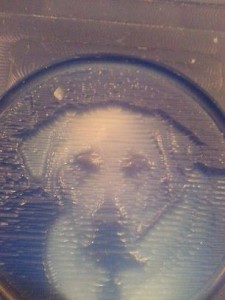 You would think you would need a tight step over, but you really don't. Take a look at the tool marks up close.
In this example I used wax, but corian is the choice material.
This video walks through the steps of creating and machining a lithophane using V25 Mill Standard and BobART: